With Europe sweltering in a heatwave and rivers reaching record low levels, it's easy to think that climate change is just about global warming. However, alongside droughts and high temperatures, changing global weather systems are also causing excessive rainfall. In the Frederiksberg district of Greater Copenhagen, the Langelands Plads square has met this challenge with innovative solutions designed to protect against excessive downpour.
A devastating downpour
This square was one of the areas that was underwater following one of the most extreme weather events in Denmark in recent years. On the 2nd July 2011, the heavens opened and 100 mm of rain fell in just two hours causing more than EUR 1 billion in damage. Water flowed through the streets at depths of up to 50 cm and residents and workers looked on in horror as buildings, cars, roads and infrastructure became submerged.
This kind of downpour – also known as a cloudburst – forced the city planners to speed up their plans for flood protection in the city and consider new innovative ways to stop this kind of weather event having the same devastating consequences.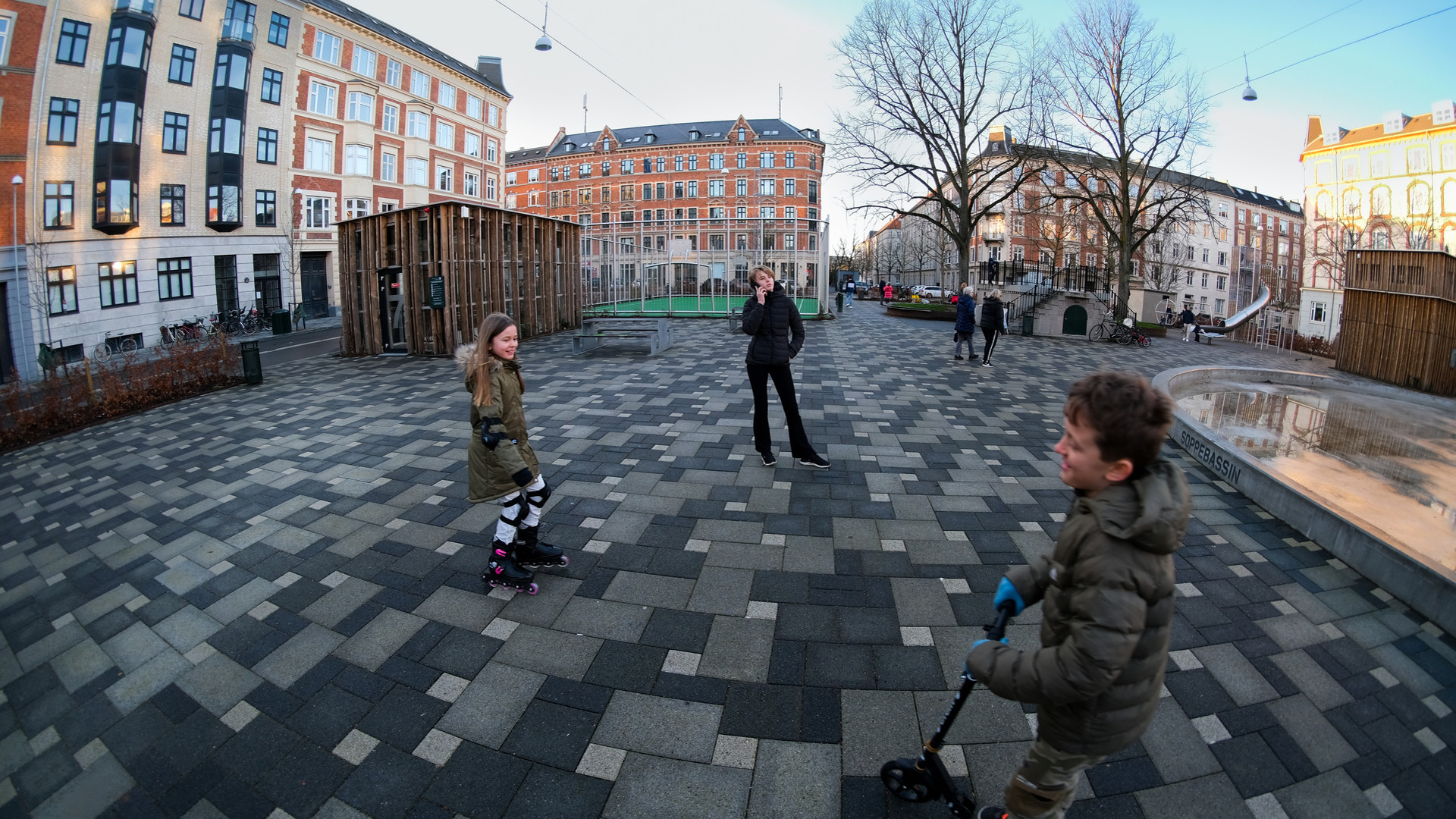 The problem with sewer systems
In the past, it was thought that the best way to deal with excessive rainfall was to make the sewers absorb the water faster and transport it quickly to the harbour. However, in a city like Copenhagen, where the sewers are close to 200 years old, updating them to manage this kind of intense downpour would not just be eye-wateringly expensive but it would also cause intense and long-lasting disruption for residents and businesses. Instead, the city developed a rainfall management plan based on solutions that would retain the water and prevent it from overflowing the sewers.
In 2019, plans were made to build an underground parking garage in Langelands Plads square that would remove cars from street level. This project gave the council the opportunity they needed to test out some climate protection measures from their rainfall management plan Firstly, they built large water basins above ground to capture rainwater and secondly, under the square they installed a Rockflow stone wool buffer.