The global championship – featuring new teams, more iconic cities and thrilling racing – has today unveiled the first selection cities of that will make up an expanded Season 3 calendar.
And the second ever Danish event, following the success of the ROCKWOOL Denmark Sail Grand Prix in Aarhus in August 2021, will see the Denmark SailGP Team presented by ROCKWOOL racing its foiling F50 catamaran in home waters in front of bumper crowds in the nation's capital city.
The thrilling racing will take place in front of Oceankaj, the Copenhagen cruise ship terminal, where the spectators will be able to watch the high-powered F50s between the two island fortresses Middelgrundsfortet and Trekronor Fort.
"A perfect venue"
Denmark SailGP Team presented by ROCKWOOL driver, Nicolai Sehested, said: "It's fantastic that SailGP will return to Denmark in Season 3, and we can't wait to race and fly the flag in Copenhagen."
He added: "This year's event in Aarhus was truly unforgettable, and with thousands of fans lining the shore, we showed that Denmark is a perfect venue for the world's biggest sporting events. I know that the Danes will come out to support us again in Copenhagen, and put on a real Danish summer party."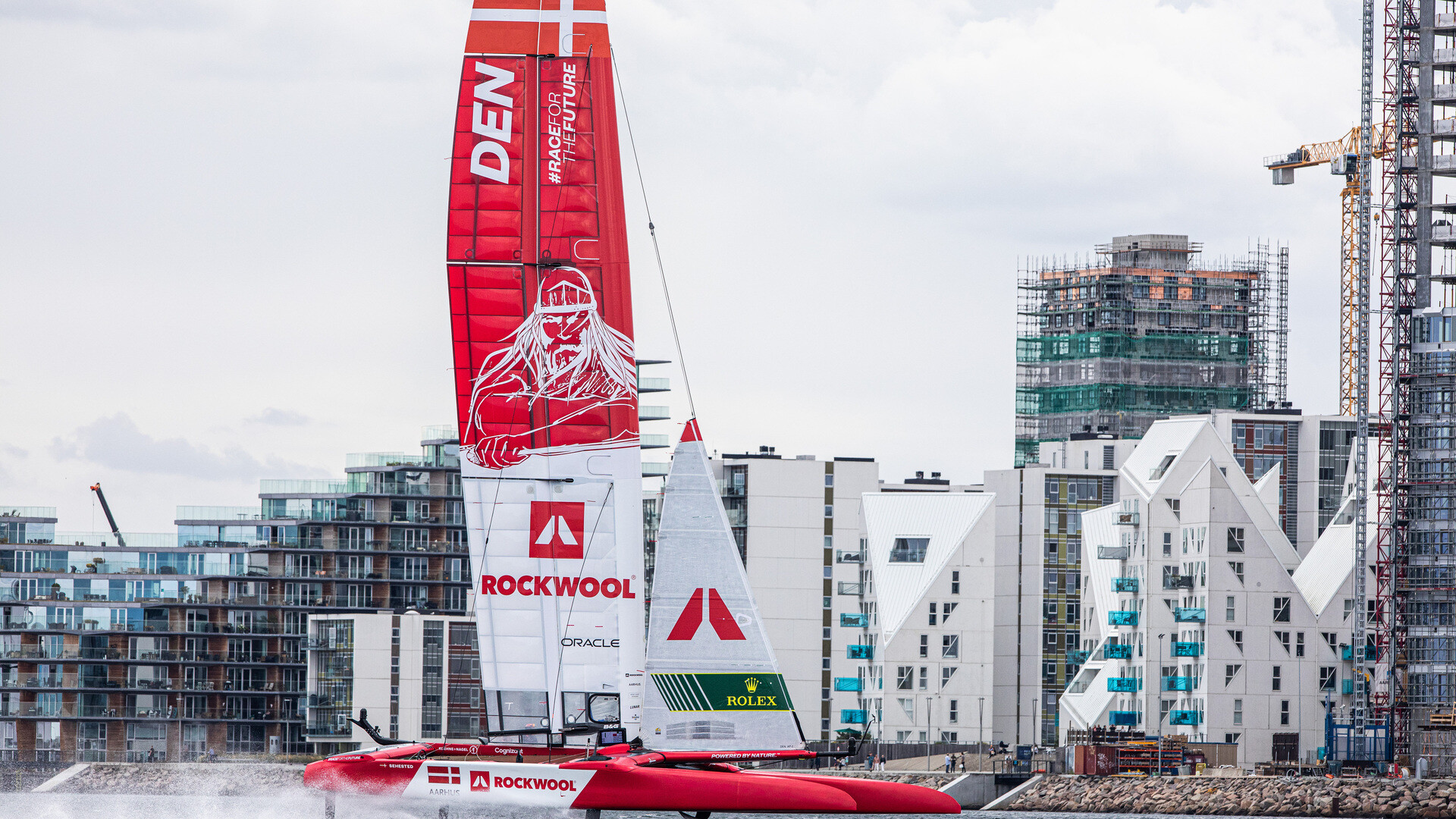 SailGP's third season has been expanded – with seven Grands Prix taking place in 2022 and the remainder in the first quarter of 2023 – expected to comprise ten events and to finish in April 2023.
World-leaders in sustainability
Kicking off for a second straight year in Bermuda, the third season of the on-water racing championship will see the ten teams head to Chicago, US; Plymouth, United Kingdom, Saint-Tropez, France; Cádiz, Spain; and a first ever Middle Eastern event Dubai, in addition to the return to Danish waters in 2022.
Season 3 will continue into 2023 and include an event in New Zealand as part of a major four-season partnership spanning Season 3 to Season 6. As part of the agreement, Christchurch and Auckland will share hosting duties of SailGP.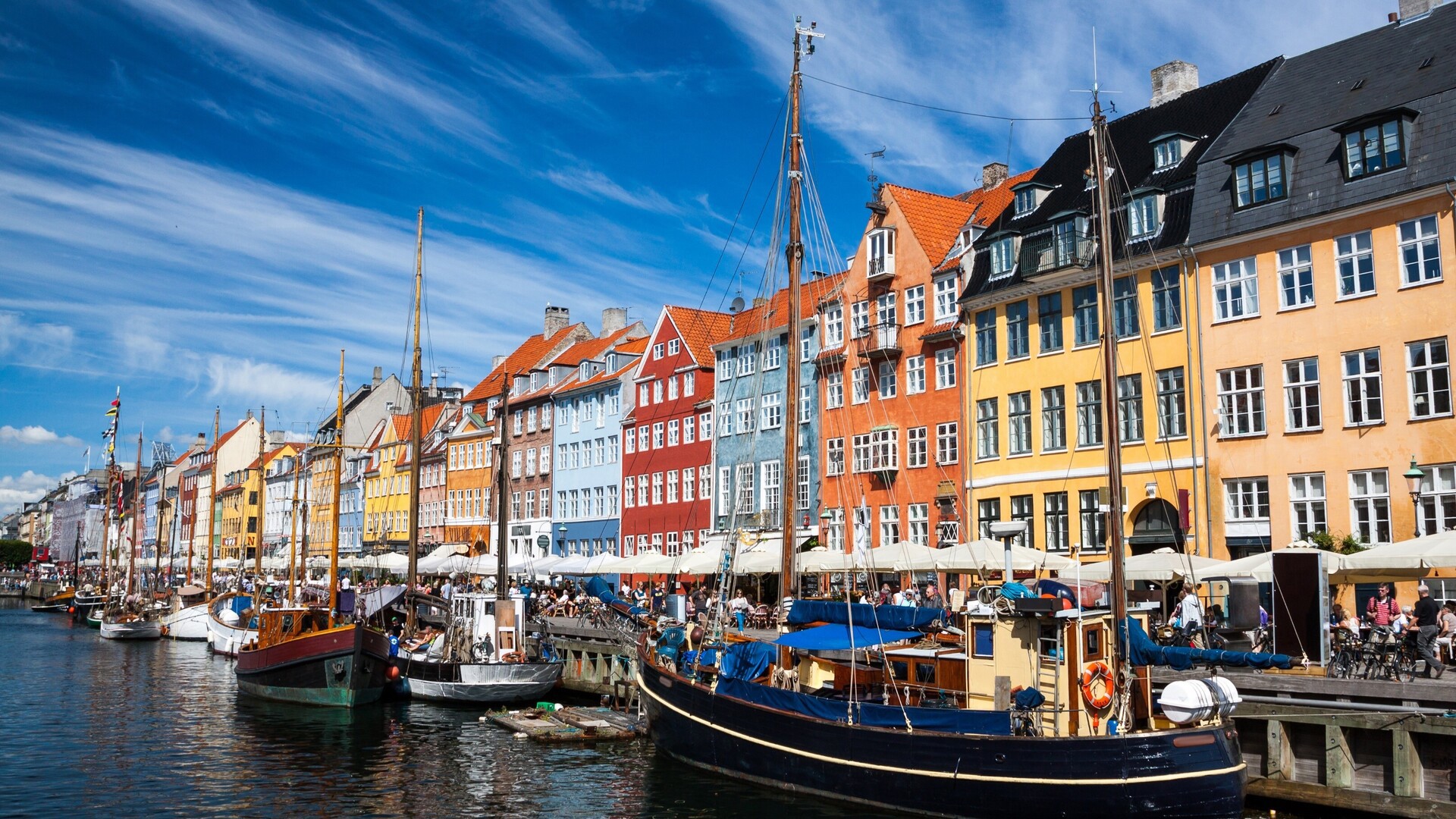 SailGP CEO Sir Russell Coutts said: "As one of the world's iconic sailing cities and a global leader in sustainability, Copenhagen will be a fantastic host for our exciting, high speed, close to shore racing and a natural venue to showcase our commitment to climate action and a cleaner future.
"The ROCKWOOL Denmark Sail Grand Prix in Aarhus this season was our most sustainable yet and set a blueprint for what we want to achieve with all of our SailGP host cities – world-class sport, powered by nature. We look forward to building upon this in Copenhagen and at the other global cities as part of our expanded calendar for Season 3."
Lord Mayor of Copenhagen Lars Weiss is glad that Copenhagen has been selected as one of the host cities for SailGP Season 3.
"We are proud of our beautiful harbour in Copenhagen, with water so clean that you can swim in it. It will be a fantastic setting for SailGP and give Copenhageners and the city's visitors a world-class sailing experience."
ROCKWOOL leading the way
ROCKWOOL has been proud founding partner to the Denmark SailGP Team since 2019, and will once again take title partnership of the Danish event – the ROCKWOOL Denmark Sail Grand Prix – to bolster its commitment to the global championship.
ROCKWOOL CEO Jens Birgersson said: "ROCKWOOL is delighted to help bring SailGP back to Danish waters for a second consecutive season, in what is shaping up to be an exciting global calendar."
"Through our partnership with SailGP, ROCKWOOL is committed to continuing to support Danish sailing, and creating opportunities to enjoy and be inspired by sport's most thrilling on-water racing, up close in our capital city of Copenhagen. It's truly exciting."
A spectacular event
One of the key partners behind getting SailGP back to Denmark is Wonderful Copenhagen – the tourism organisation of the city.
"We are excited to welcome SailGP to Copenhagen, manifesting Copenhagen's position as one of the world's leading event cities. Being a sustainable frontrunner, Copenhagen as backdrop for this event means the athletes will be racing in Copenhagen Harbours clean water. We have a long history of including public urban spaces for major events, and now also the maritime part of the city," says Mikkel Aarø-Hansen, CEO of Wonderful Copenhagen, tourism organization of the Danish Capital."
In addition to Wonderful Copenhagen, Sport Event Denmark was also instrumental in bringing the F50s to the Danish capital.
"This summer, Aarhus hosted the SailGP and proved its reputation of the city of sails. And what a blast! Next summer, Copenhagen takes over the wheel, and I look forward to a spectacular event that focuses on the racing, the spectator experience and sustainability," says Lars Lundov, CEO, Sport Event Denmark.
Season 2 of SailGP continues with the Australia Sail Grand Prix presented by KPMG in Sydney on December 17 and 18. The season will conclude March 26 and 27 with the SailGP Grand Final in San Francisco.
SailGP Season 3 Schedule*
May 14-15 Bermuda Sail Grand Prix presented by Hamilton Princess
June 18-19 United States Sail Grand Prix | Chicago at Navy Pier
July 30-31 Great Britain Sail Grand Prix | Plymouth
August 19-20 ROCKWOOL Denmark Sail Grand Prix | Copenhagen
September 10-11 France Sail Grand Prix | Saint-Tropez
September 24-25 Spain Sail Grand Prix | Andalucía - Cádiz
November 11-12 Dubai Sail Grand Prix presented by P&O Marinas
2023 New Zealand Sail Grand Prix | Christchurch
*Further events will be announced to complete Season 3, which will conclude April 2023 and is expected to comprise 10 events.
Want to learn more about SailGP?