How do the world's best sports teams continue to evolve and stay at the top of their game, year in, year out?
In any competitive sport, the quest for success is an elusive one – requiring painstaking preparation and performance in front of the cameras, and meticulous analysis behind the scenes.
SailGP – the high performance global sailing league visiting 12 iconic international cities in 2023-24 – is no different, and the 10 world-class teams are leaving nothing to chance as they begin the circuit's Season 4 of worldwide high adrenaline competition.
All of SailGP's teams have analysed every minute aspect of their performance over the previous season to identify both what they did well – as well as singling out their weaknesses so that they can build a strategy to eliminate them.
Realistically, this kind of self analysis is only effective if the participants are brave enough to be brutally honest about their past performance, and bold enough to own up to their faults as well as their strengths.
For the ROCKWOOL Denmark SailGP Team, this process began almost immediately after the third season culminated in the grand final event in San Francisco in May this year, when an executive group was convened, made up of: F50 driver Nicolai Sehested (DEN); coach Chris Nicholson (AUS); team manager Peter Wibroe; as well as ROCKWOOL CEO Jens Birgersson.
First on the agenda was an open and honest appraisal of Season 3.
"We had some pre-set goals before the season that we wanted to achieve," Sehested explains. "So, the first thing we did was to revisit those goals and see if we actually achieved them. Happily, I can say that we did what we set out to do"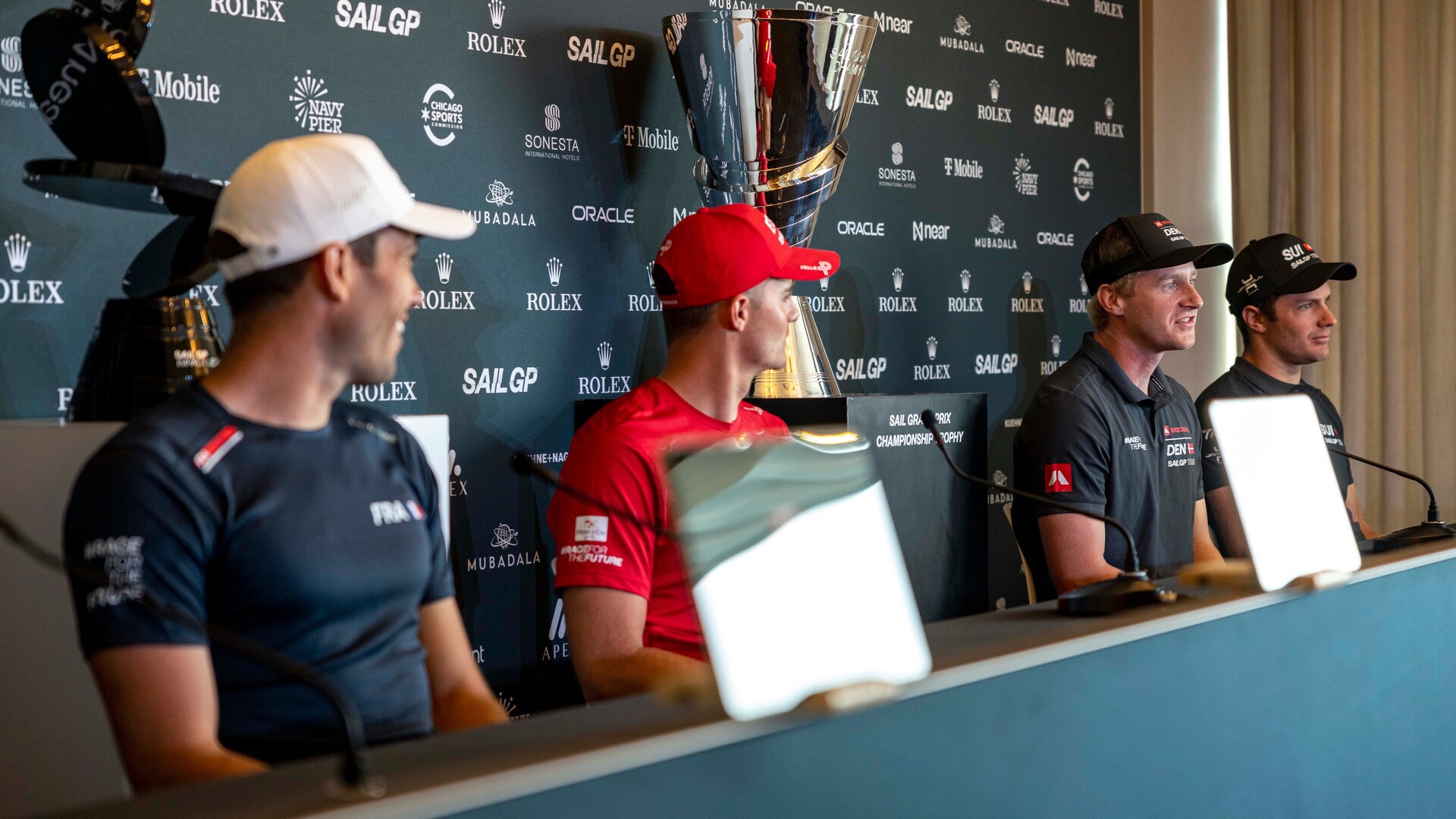 ROCKWOOL Denmark SailGP team's driver Nicolai Sehested speaks at Season 4 opening press conference in Chicago Sail Grand Prix
Podiums in the pipeline
Among the long list of goals the team began Season 3 with result specific ones, such as achieving three podium results – including being in the top three at the team's home event in Copenhagen last August.
Other important goals were to still be in contention for a top three spot overall in the lead up to the San Francisco season grand final, and to be one of the top three teams based on starting ability.
Additionally, the group also pored over in great detail each of the points dropped by the Danish team over the 11-event season. These were then grouped into a range of categories so that individual plans could be made to minimise such losses in the coming season.
Ultimately, the team neatly ticked all the boxes on their performance goals by finishing third at both the Plymouth, Great Britain and Copenhagen, Denmark events, followed up with a second place in Singapore.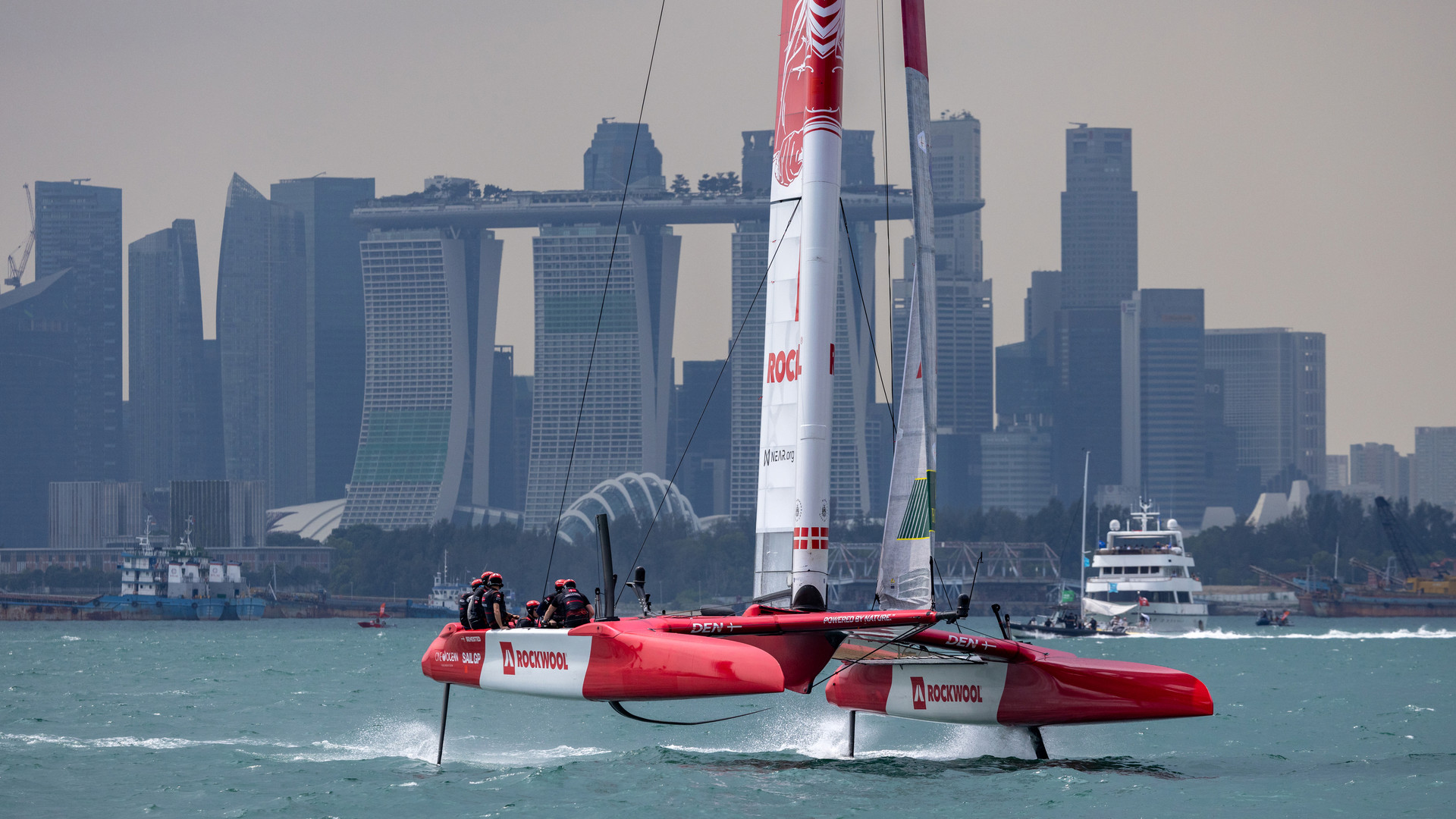 ROCKWOOL Denmark SailGP Team foiling (flying) over the shallow water of the coast of Singapore.
"Some people thought it was a bit ambitious when we said we wanted three podiums in our first competitive season but I thought it was realistic providing we could improve the way we sailed the boat over the previous season," adds Sehested.
It is perhaps no surprise then that the goals Sehested's team has set for their third season in SailGP are punchier still.
"This time we've been even more ambitious," Sehested confirmed. "This season we've gone for five podiums and top three overall. I'm very happy to share publicly that we are aiming to be in the final race in San Francisco.
"For sure, some people might say that's too ambitious for the Danish team, but, if we are not ambitious ourselves, I don't think anyone will be on our behalf. If we are afraid of saying the goals out loud, then we have not been realistic about setting those goals."
Sailing against the world's best athletes
Sehested openly acknowledges that for the Danes to achieve their Season 4 goal requires a significant change to the SailGP international pecking order.
"When you are looking at who people expect to be in the grand final at the end of the season it is easy to pick Australia, New Zealand, and Great Britain – they are the solid sailing nations, after all. But we have seen last season, that Canada, France, Denmark are not far behind – we know we can get in there and mix it up.
"When we say we want to be one of those top three teams, it means we have to beat the likes of Tom Slingsby, Peter Burling or Ben Ainslie – three great sailors who have many more years of experience than us in racing these boats. We are happy to take on the challenge and I'm sure we can outperform one of those teams to make it into the top three overall this season."
As is often commented on in the skippers' press conferences, the SailGP season is a long one, and to be in the hunt for a top three spot come the last few events requires an exacting level of consistency to be maintained.
As Sehested points out, the Danish team were impressively consistent in Season 3, but were handicapped by an above average number of technical issues with their F50 catamaran.
"We have had a lot of third, fourth, and fifth places. We didn't have any wins, but then we didn't have any absolute shockers either. Unfortunately, though, breakdowns have been an issue for our team. We had lost a lot of races and points because of it. So we are working hard with our shore team and also SailGP on improving our boat's reliability.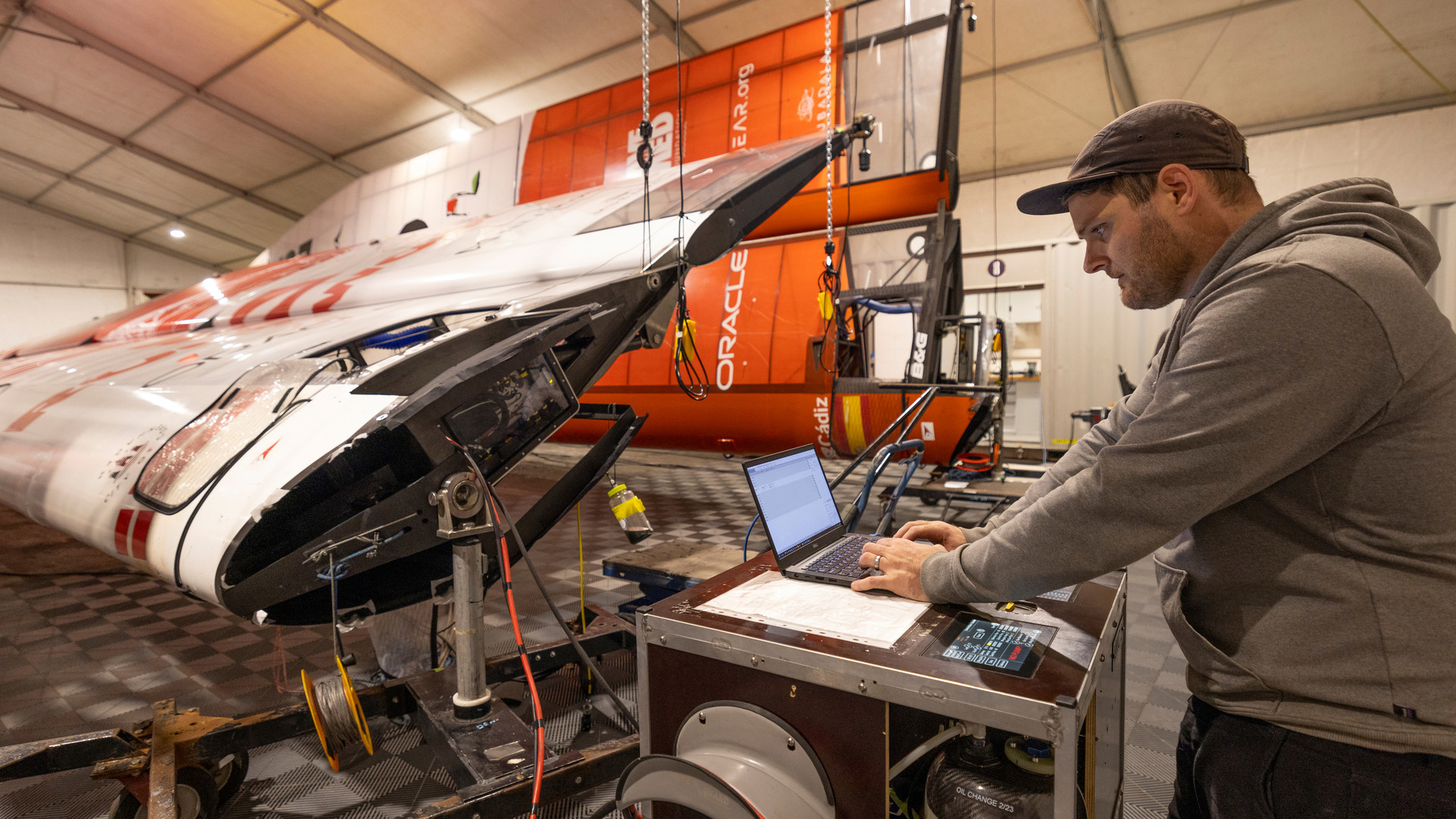 Members of the SailGP Team technical team working with the electronics of the main wing of an F50 catamaran
"We have taken a different approach to what we were doing previously. We have different routines, different ways of checking and different ways of operating the boat as well."
Sehested says he believes the obvious benefits of better reliability will be compounded in other areas of the team's performance.
"For sure, you have to take the rough with the smooth when you're working in a high-performance sport. We have had our fair share of bad luck, but I'm sure others will have boat issues in the future, it's part of the game.
"If we can be a little bit ahead of the others in that area, then perhaps we can take a bit more risk in our starts or in our tactics."
Consistency and stability
How, then, does the team's title partner ROCKWOOL feel about their investment in SailGP and the Danish crew?
"The sailing performance is such a tiny bit of the whole sponsorship for ROCKWOOL," comments Sehested. "Of course they love it when we do well, but their whole sponsor calculations and return on investments are based on much more than results.
"There is so much that they get out of the relationship in terms of an authentic platform to talk about their sustainable products and purpose, plus media impact and activity, sponsor activation, hospitality guest programmes, and so on. I would say the actual sailing is only a small part of it all."
Looking across the fleet at the standard of the individual teams and the general level of competition, Sehested believes there has been a significant collective overall improvement.
"I would say that everyone has improved a lot. As an example, Great Britain won most of the races in Sydney when they first joined SailGP, but they haven't quite been that form since. It's not that they got worse, I just think everyone else got better."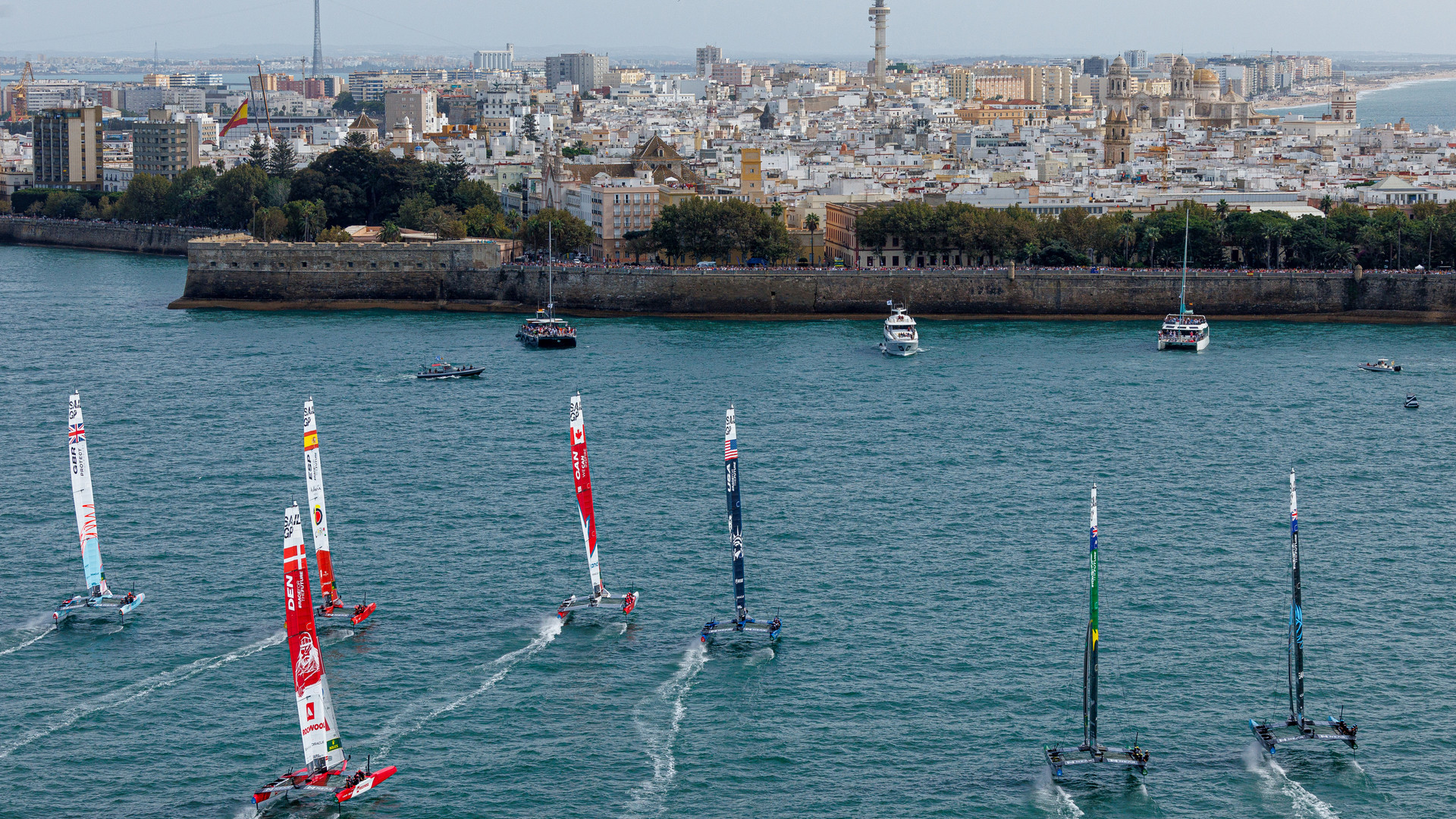 Highlights of the foiling F50 catamarans racing in Cadiz last year
Reflecting specifically on his own team's performance Sehested believes the Danes have steadily closed the gap on the top echelon of teams since their debut in Season 2.
"When you're new at something you're always going to have a steeper learning curve than the more experienced teams. The question now is if we can take the last step and join their level, or if there's always going to be a gap between us.
"For us, this is a make or break year. We have had two seasons now to catch up. Now we need to deliver – which is why we have ambitious goals."
Significantly, Sehested said the team were relying less on trying to replicate the top crews based on analysis of the shared data SailGP makes available to all the teams.
"When we were new we used the shared data a lot. In the beginning we just copy and pasted what the good teams were doing because we didn't have time to develop our own ideas.
He adds: "Now we are at a stage where we have confidence and time to test a bit of our own concepts. That means we can start to do things differently to the other teams – , and now other teams are looking to us. That's where – perhaps – the required gains can be made."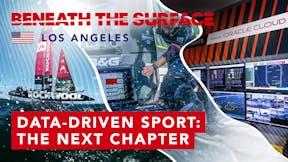 Beneath The Surface
Go behind the scenes in LA with ROCKWOOL Denmark SailGP Team as they discover how the tech-driven sport of SailGP is unleashing the power of data

Want to learn more about SailGP?