Introduced in SailGP Season 2, the Impact League is a second leader board running alongside the Season Championship and tracking the positive actions teams take to reduce their overall footprint and accelerate inclusivity in sailing. It is one of the most challenging and unique trophies in sport.
Team Denmark overcame tough competition from last year's winners New Zealand, who finished just five points behind in second place. The victory sees the Danish team win USD 100,000 for its Race For the Future partner One Ocean Foundation.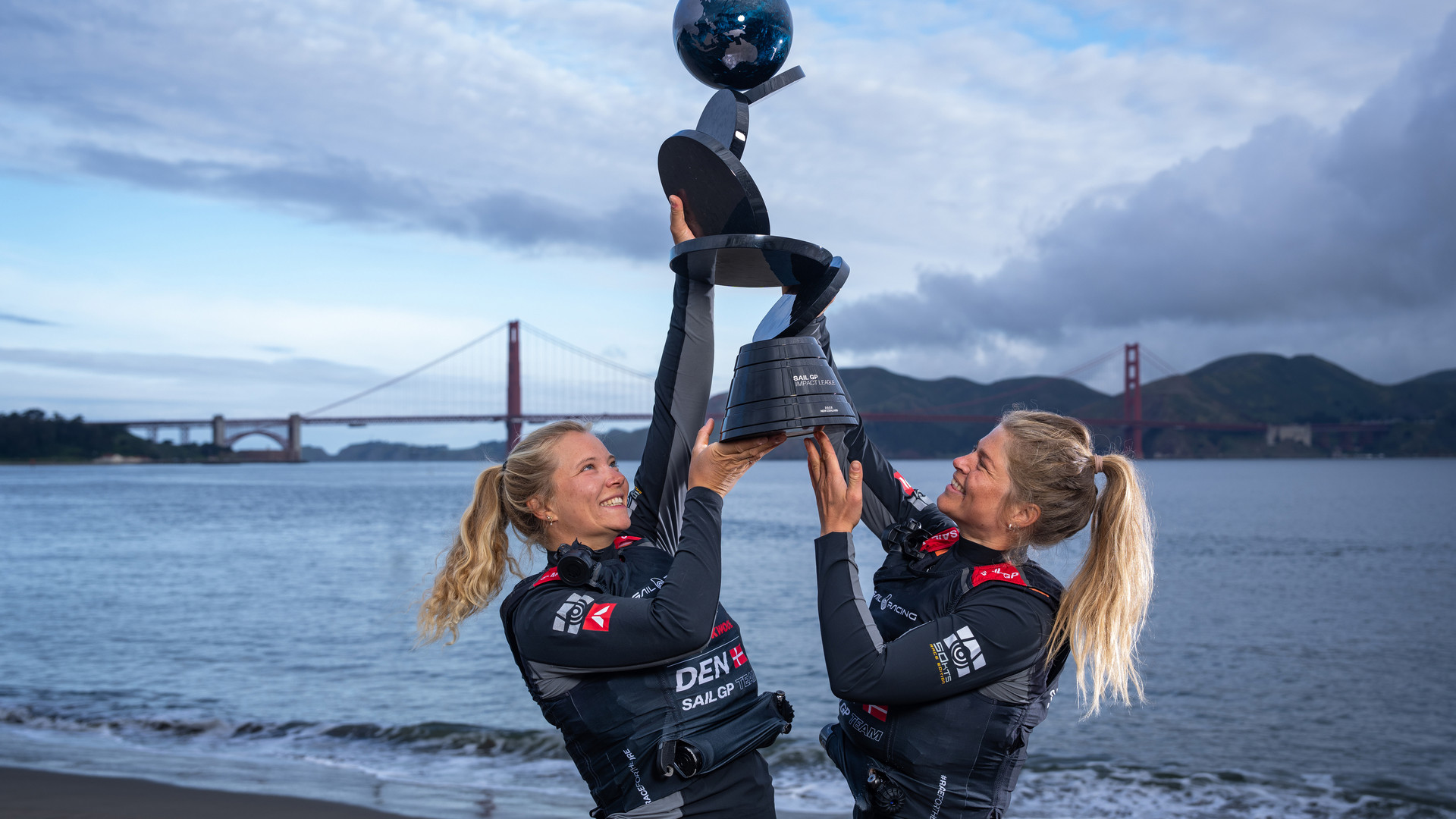 Anne-Marie Rindom and Katja Salskov-Iversen, strategists of Denmark SailGP Team, pose alongside the Impact League trophy in front of the Golden Gate Bridge
​​​Denmark SailGP Team driver Nicolai Sehested says, "We are delighted and proud to win the Impact League this season. It is impossible to win a competition as tough and unique as the Impact League without full commitment and dedication from everyone on the team, and the support and guidance of our partners ROCKWOOL and One Ocean Foundation".
After a slow start to the Impact League last Season, Denmark reinvented itself in Season 3, onboarding a new Race For The Future partner in One Ocean Foundation and pioneering a number of ground-breaking initiatives.
The Denmark SailGP Team launched More Speed Less Plastic to reward athletes for doing what they do best – racing fast – by connecting the cutting-edge performance in SailGP with diverting ocean-bound plastic waste. As part of the initiative, Denmark has already cleared more than five tonnes of ocean-bound waste, making it the first sports team to contribute to cleaning the ocean whilst racing at speeds close to 100km/h.
Mirella Vitale, SVP - Marketing, Communications and Public Affairs at ROCKWOOL A/S commented: "It's a fantastic achievement for Denmark SailGP Team presented by ROCKWOOL to win the Impact League in our second season in SailGP. Since day one, the team has been created in ROCKWOOL's image – and sustainability has been one of our key values in this project. It's no mean feat to win a competition that is so relentless, with 11 audits in as many months. So, we are delighted that, together with One Ocean Foundation, we have been able to achieve this victory for our project and showcase that many of the solutions to our challenges already exist, we just have to use them".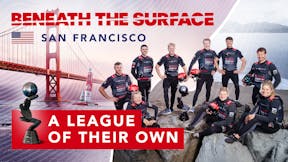 Beneath The Surface
Go behind the scenes with Denmark SailGP Team as they fight for the most sustainable accolade in sports - SailGP's revolutionary 'Impact League'.
Want to learn more about SailGP?