The Danes – who finished in second place overall in Cádiz – dominated the fleet races despite light winds, to book their place in the final race in front of thousands of spectators lining the sea wall.
United States SailGP Team took the event win, as Team ROCKWOOL edged out trophy-holders Australia to claim the runner-up spot in the final European event of SailGP Season 4.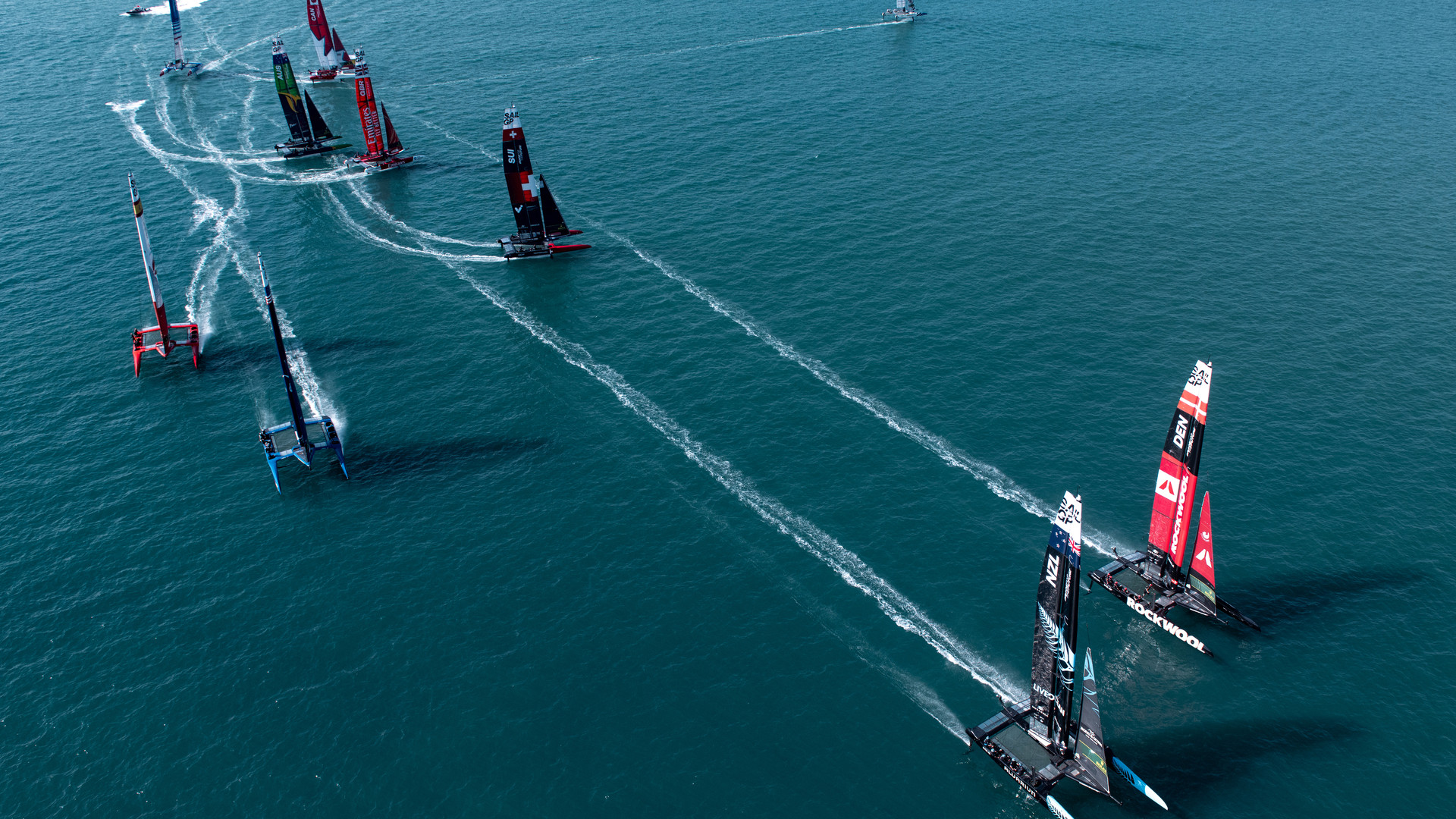 Drone image of the SailGP's F50 fleet during the 3rd race of the Cadiz SailGP event in Season 4
The result leaves ROCKWOOL Denmark in second place in the overall championship, seven points behind leaders Australia with almost half of the calendar raced.
"We're really happy with our performances here in Spain – we didn't really put a foot wrong all weekend", says driver Nicolai Sehested. "We had all types of conditions in Cádiz, and we deserved our spot in the final, but we just couldn't make it pay despite leading over the line."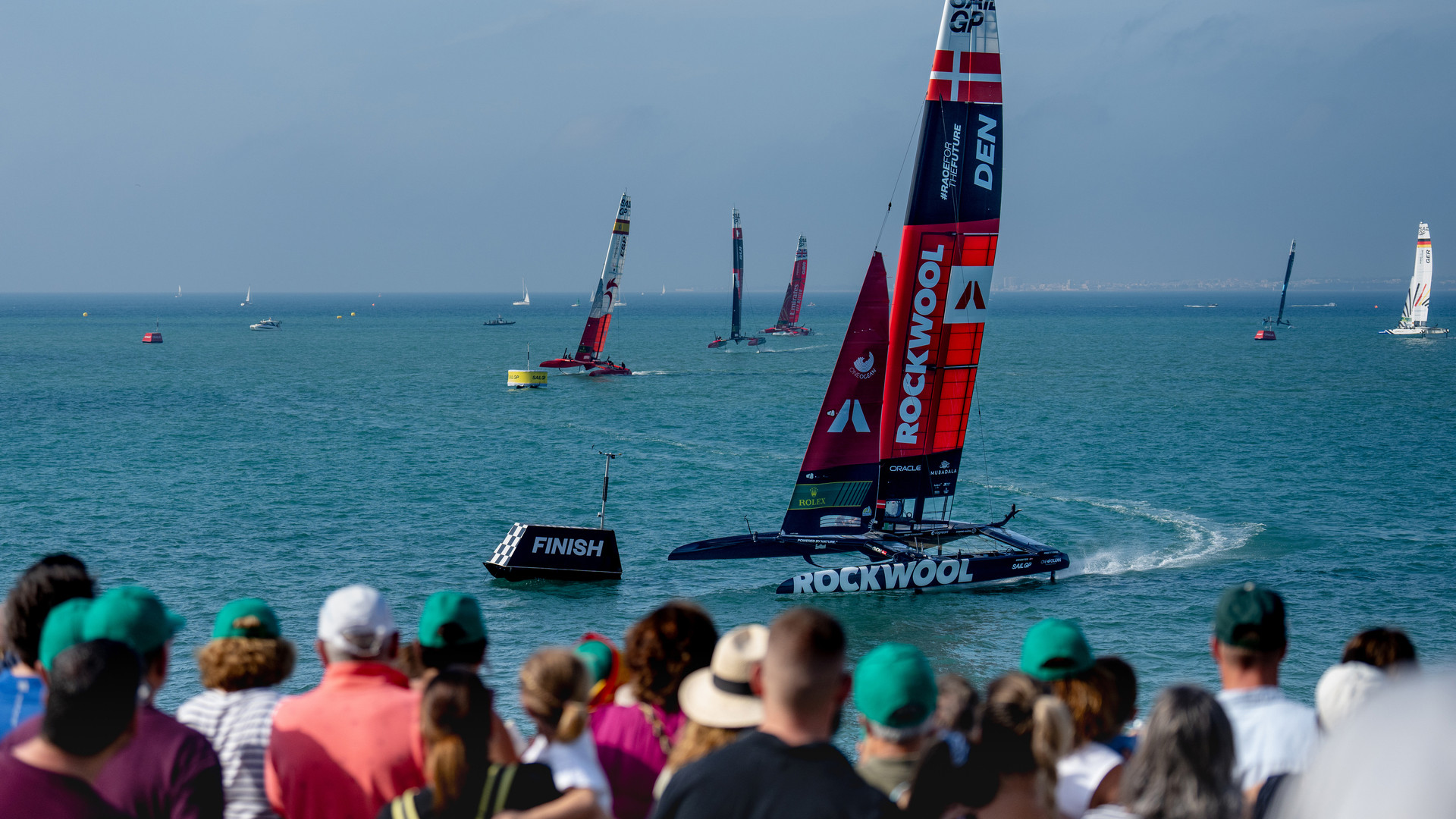 The Danish team crossing the Cadiz SailGP finish line just few meters from the crowd
The Spain Sail Grand Prix marks the culmination of steady and consistent progress, which has seen ROCKWOOL Denmark emerge as genuine contenders for the SailGP top spot since kicking off the new season in Chicago in June.
Next up, the SailGP fleet heads to the Middle East for the Emirates Dubai Sail Grand Prix on 09-10 December.
Watch the latest episode of the Access All Areas show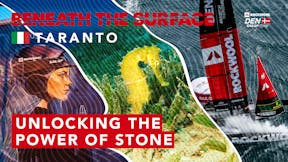 Beneath The Surface
SailGP returns to Italy where we go beyond sport and discover how ROCKWOOL is inspiring Taranto in its mission to create a more sustainable future.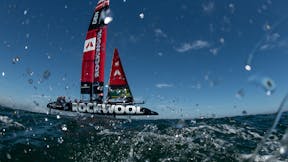 Want to learn more about SailGP?