Could it be a more perfect partnership – a city that dreams of being the world's first carbon-neutral capital and a sport with an goal of being the world's most sustainable? With the catamarans back in Danish waters, all eyes are on Copenhagen and its picturesque harbour. Cutting a striking and shimmering shape against the city skyline is CopenHill, an impressive example of 'hedonistic sustainability' that indicates a greener and more innovative future is on the horizon.
Ultimately replacing Amagerforbrænding, a 50 year old waste-to-energy incineration plant on the island of Amager that forms part of Copenhagen, CopenHill's aim was to revolutionise waste management and energy production as well as offer new recreational facilities to people living in the area.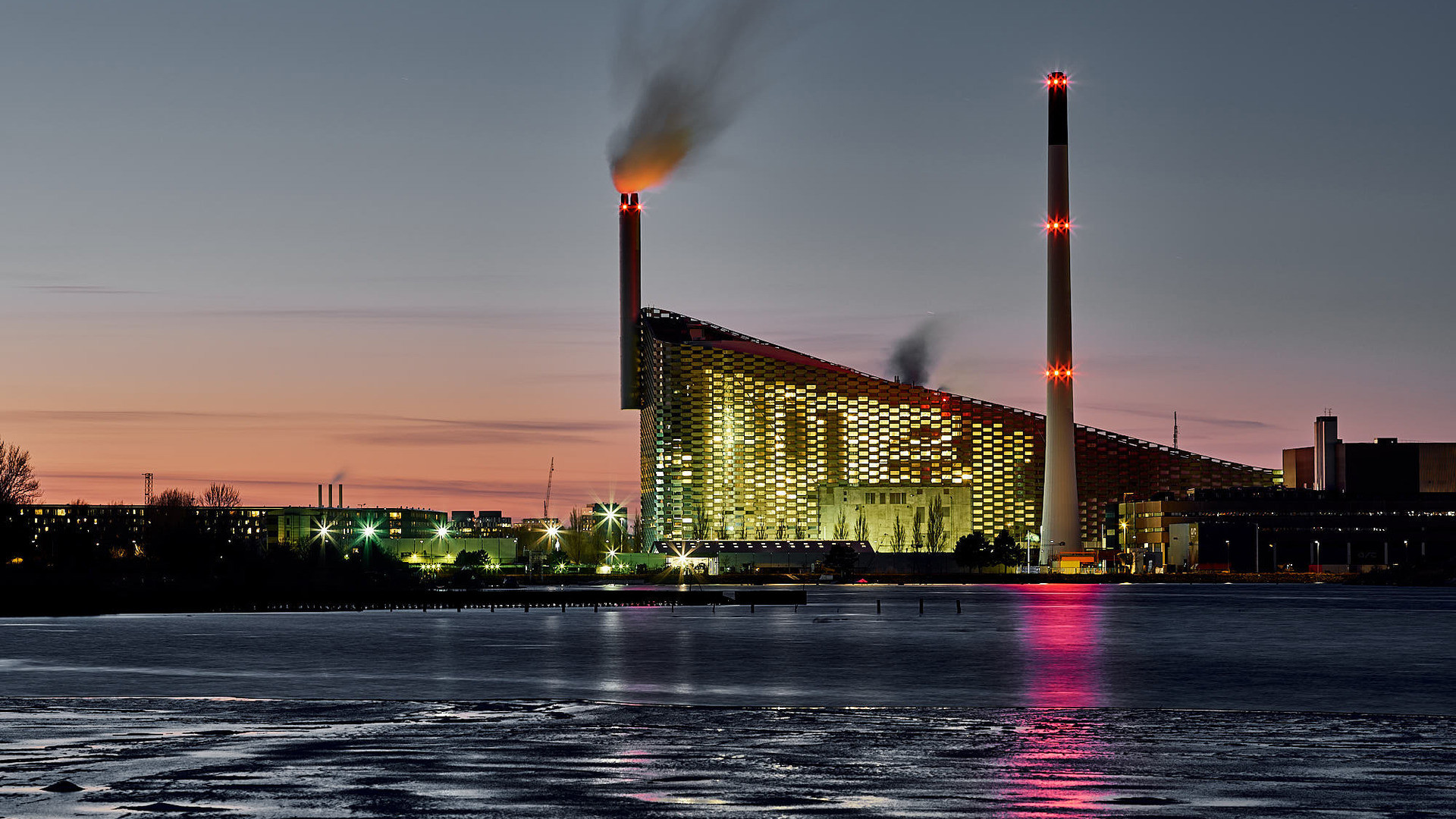 What's hedonistic sustainability?
First coined by the Danish architect Bjarke Ingels, hedonistic sustainability is when sustainable innovation meet community and results in something pleasurable as well as being better for the world around us. Ingels' company, BIG (Bjarke Ingels Group) is behind CopenHill's ground-breaking design.
When discussing CopenHill in 2019, Ingels said, "CopenHill is a blatant architectural expression of something that would otherwise have remained invisible: that it is the cleanest waste-to-energy power plant in the world. As a power plant, CopenHill is so clean that we have been able to turn its building mass into the bedrock of the social life of the city – its façade is climbable, its roof is hikeable and its slopes are skiable. A crystal clear example of Hedonistic Sustainability – that a sustainable city is not only better for the environment – it is also more enjoyable for the lives of its citizens."