Preparing our Sustainability Report is always a special time at ROCKWOOL; it's a unique chance to dive deeply into our efforts, assess whether we're on the right track and explain new initiatives that will help increase our positive impact. As a responsible business with sustainability underpinning everything we do, we often have good news to announce – and that was the case once again this year where we could share that our building insulation products sold in 2021 will save 20 TWh of heating energy. It's difficult to imagine how much energy that actually is, but it's the equivalent to the annual consumption of more than one million homes!
Documenting progress toward our sustainability goals
Fact-based and using third-party verified data, our Sustainability Report documents how our products contribute to the UN Sustainable Development Goals as well evaluating progress towards our own sustainability goals. And we're making solid progress, reaching four of our intermediate sustainability goals before our 2022 deadline. This includes our goal on CO2 intensity – aided by the fact that we took significant measures to decarbonise several of our factories during 2021, and the impact of this will continue to kick-in over the years to come. We also met our intermediate goal on reclaimed materials, supported by the fact that we expanded our Rockcycle® reclaimed material service offering to three new countries – Russia, Croatia and Spain – which resulted in increasing the volume of reclaimed material that was recycled by 23 percent. For me, Rockcycle® is such an important initiative, as this way we help construction companies, building owners, and governments meet their recycling targets, and make a true difference for both the environment and climate.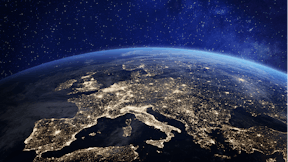 Sustainability at ROCKWOOL
At ROCKWOOL, we transform volcanic rock into stone wool and our products contribute to address many of society's biggest climate change challenges, creating new opportunities to enrich modern living and build safer, healthier, and more climate resilient communities.