Everyone deserves to have a good night's sleep, even when they're travelling. 74 percent of 1,004 travellers agree that a quiet room is key to achieving this1.
However, noise is the most frequent complaint from hotel guests, topping the charts in most cities2. It is also a common feature in accommodations reviews online.
Despite this, the J.D. Power North American Hotel Guest Satisfaction Survey has consistently shown that noise complaints are significantly under-reported to the hotel, and rarely end up resolved3.
Whether a hotel is in a bustling downtown area or right next to an airport runway, hotel management needs to be made aware of noise problems, so that designers and suppliers can find ways to make sure that a guest's stay is as quiet as possible.
Some effective methods to reducing noise in hotels include:
Insulate walls and floors better
Install noise dampening wall panels and ceilings tiles
Make use of soundproof windows and curtains
Install doors that don't slam loudly
After all, good design can go a long way to addressing noise issues in buildings, and good insulation can successfully mitigate external noise.
That said, some hotels are also looking into other innovative soundproofing solutions to provide guests with peace and quiet.
Improving acoustics can improve business
Premier Inn pioneered a new design of 'floating bedroom' in 2011, at its new hotel in Leicester Square. This allowed the hotel to deal with environmental noise and noise generated by a nightclub on the ground floor. In this design, each bedroom is an independent box with no contact with neighbouring rooms. Additionally, walls and ceilings are given acoustic linings, and windows quadruple-glazed to provide better noise reduction than WHO standards4.
What's more, Premier Inn changed its marketing emphasis from cost to sleep quality, offering its guests a 'Good Night Guarantee' under which guests will be refunded if they have not enjoyed a good night's sleep5.
These efforts enabled the Premier Inn in Leicester Square to become one of the chain's best-performing hotels in London, with occupancy rates of 95 percent6.
On the other hand, Holiday Inn Express hotels in the United States make use of a special internal sliding door to cut noise from hotel corridors. Meanwhile, Crowne Plaza hotels have introduced quiet zones between 9 pm and 10 am on five nights a week, which essentially limits housekeeping and any non-essential engineering work during those hours. In both of these hotel chains, they have also installed new beds with noise-reducing headboards which can cut noise by about a third7.
Alternative methods to reducing noise
White noise presents another method of curbing noise pollution in hotel rooms by masking out unwanted sounds. Hotel chains such as Hyatt, Marriott, and Ritz Carlton, offer guests in some of their hotels the use of a white-noise machine to drown out the sounds you hear that distract them7.
Some hotels in the US are testing new technology to monitor ambient noise levels in rooms. This technology comes in the form of a small unit in the room, not unlike a wi-fi base station, containing sensors that can detect an unexpected increase in noise.
The data picked up from the sensors can be sent either to the hotel front desk or to a mobile app, enabling hotel staff to take pro-active action about a potential noise disturbance before guests become irritated or annoyed7.
It doesn't matter if you're travelling for work or leisure; being well-rested after early mornings and late nights is key to making sharp decisions, enjoying your time away from home, and most importantly, looking and feeling your best.
Your very own bedroom may be better than quality hotel rooms, but when you're travelling you don't have a choice. Ultimately, it pays to be discerning when it comes to choosing which hotel room to stay in.
At the same time, it is important to raise noise issues in a hotel to the front desk or management, so that such issues can be resolved, and neither you nor future guests will have to continue suffering the same fate.
Sign up to receive our insights
Let us help you stay knowledgeable and up-to-date within the world of urban planning, climate change, health and much more.
Sign up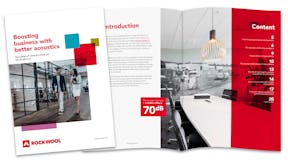 Boosting business with better acoustics
Have you ever wondered how much productivity your company loses due to noise? This guide will walk you through the impacts of noise on your business and what you can do about it!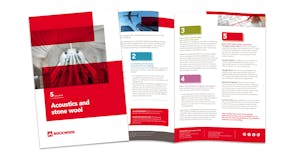 5 facts about acoustics
Not all noise is bad, as any lover of loud music would agree. But unwanted noise, otherwise known as noise pollution, poses a real threat to human health and well-being. Here are 5 facts about acoustics and stone wool!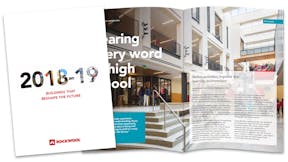 Top 16 renovation case studies
We've gathered up our best renovation case studies for you to get inspired for your next project!