Planet Earth is a noisy place. Renown acoustic ecologist Gordon Hempton (profiled by NPR, Smithsonian, and the BBC) has called silence itself an "endangered species". A proliferation of scenic highways, byways and jet overflights blanket natural soundscapes. Forests, oceans, deserts and the sky are all impacted. Wildlife too. Noise pollution also hurts people.
Excessive noise at your job, school and even in the sanctuary of your own home could be hurting you. The World Health Organization (WHO) states excessive noise seriously harms human physical and mental health. Protect yourself. International Noise Awareness Day is on April 24th. Here are tips to help save your hearing and more. Living your healthiest happiest life depends on it.
The Risks Of Being Exposed To Excessive Noise
It Makes You Stressed Out
"Noisy, chaotic environments increase stress levels," said Dr. Brent Bauer, director of research at the Mayo Clinic's Integrative Medicine Program who shared his thoughts with the Los Angeles Times.
It Makes You Sick
Dr. Bauer further explained that this chronic stress can suppress immunity, increase inflammation and increase the risk of heart disease and diabetes.
It Makes You Lose Your Hearing
You don't have to be a drummer in a metal band to be impacted by excessive noise. As per a 2014 study on the auditory and non-auditory effects of noise on human health, the everyday sounds of the industrial age can degrade entire sound frequencies. Yes, we're talking about the omnipresent urban backdrop of screeching cars, honking trucks, sirens, heavy traffic, airports and more.
There is occupational hearing loss. Drive by a worker with a jackhammer and you hope he's got the best earplugs invented. Organizations such as the United States Department Of Labor Occupational Safety and Health Administration (OSHA) have workplace standards and regulations to protect worker's hearing.
There is also recreational hearing loss. Play music too loud on your headphones and suffer negative consequences. A 2018 Dutch study among 3316 children reports noise-induced hearing loss among children aged 9 to 11 years linked to Portable Music Players. According to the United States Department of Health and Human Services, researchers have estimated that a whopping 17% of teens have features of noise-induced hearing loss. Some of that is permanent.
Sounds at or above 85 decibels are considered excessive noise. Motorcycles, personal music players with the volume turned all the way up, sirens, firecrackers, and firearms are all in this category. Excessive noise is repeatedly cited as the most common preventable cause of hearing loss. According to WHO, 360 million of us are living with disabling hearing loss.
It's Linked To Learning Deficiencies. Kids Are Especially Vulnerable.
Several studies link excessive noise and poor cognitive performance. Babies and children are especially vulnerable to harmful environmental noise. Poor acoustical classroom design resulting in excessive noise is disruptive and makes it harder for kids to learn.
Always choose high density products that are excellent at noise reduction and sound absorption. Crafted to increase wellbeing at home, maximize children's ability to thrive at school, and deliver the winning advantage at the office – an environment where you can concentrate. Read more below to learn how to protect you and your children from the damage caused by excessive noise.
Sign up to receive our insights
Let us help you stay knowledgeable and up-to-date within the world of urban planning, climate change, health and much more.
Sign up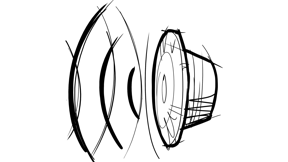 Check out our series on noise
Do you really know how noise impacts you? Or how it affects your health?
7 steps to soundproof your home
This guide will show you how noise affects people's behaviour at home, its influence
on health, and the steps you can take to improve the acoustic environment and
create a more comfortable living space.