Since its humble start as a bakery in 1850, the Hotel Theatre Figi has been an important social gathering point in the town of Zeist in the Netherlands. Under the careful ownership of Ruijs family since 1917, the hotel and concert hall were added to the establishment in 1925, and a full rebuild took place in 1994. By 2017, Diederik and Victoria Ruijs – the third generation in charge of Figi – believed it was time to renovate the building once more, with the theatre lobby ready for a makeover in 2018.
The challenge
The Ruijs family hired interior architect Gerben van der Molen, from Stars Design in Schiedam, to create a fresh and functional redesign for the theatre lobby. A busy space that acts as both the cinema and theatre lobby, optimising acoustics was high on the agenda. The goal was to find a ceiling solution that was both functional and affordable, but also stylish and in line with the creative environment of the lobby. And installation should be hassle-free to ensure that the installation renovation took place to time so that the cinema and theatre could reopen quickly to an appreciative public.
The article continues below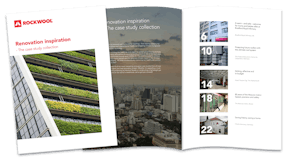 Top 10 renovation studies
We've gathered up our best renovation case studies for you to get inspired for your next project!
Zeist, The Netherlands
Project location
Hotel Theatre Figi
Zeist
The Netherlands