A positive economic impact in the region
We are committed and are looking forward to becoming a positive and contributing member of the Jefferson County community. For starters, the economic impact of a new manufacturing facility in West Virginia goes well beyond the fences of the ROCKWOOL factory.
According to the West Virginia Manufacturer's Association, manufacturing employs approximately seven percent of the workforce and for every $1.00 spent in manufacturing, another $1.40 is added to the economy. That figure makes manufacturing provide the highest level of downstream economic benefits of any sector.
Based on our own experiences in North America and around the world – and independent expert economic modelling – we can say that the new manufacturing facility will generate local employment, revenue for local business, and additional household income and taxes for municipal projects.
Don't have time to read the full page right now? No problem. For your convenience you can download a PDF version of our Community and Economic Impact Fact Sheet and get the information you need.
New local employment
The Ranson facility represents a $218 million investment in the community, which includes $64 million in payroll over the next 10 years for the 150 new direct manufacturing jobs that will be created across all trades (from the production line to management and supervisors). All but a small handful of these positions that have requirements for specialized skills are expected to be filled by local residents.
During construction there will be up to 250 full-time construction jobs created to build the facility. While dedicated to the project, workers will support local businesses such as restaurants, hotels, grocery stores, recreation plus more during off-hours, providing additional income opportunities.
Once the facility is in operation and we start production, for every direct job we hire for at the plant, we expect an additional job will be created in service, technical, trucking, manufacturing of raw materials jobs. Based on the results achieved in Mississippi, we anticipate that the facility in Ranson will generate an estimated $5 million annually in local economic activity, largely due to an increased demand for services. For starters, the economic impact of a new manufacturing facility in West Virginia goes well beyond the fences of the ROCKWOOL factory.
New opportunities for local businesses
Around 90 percent of our business is local meaning that we produce close to our customers and we are dedicated to building supplier relationships and sourcing products and services from businesses across Jefferson County and the region.
This includes opportunities for full-time and seasonal contracts that will be provided across areas such as catering and food services, cleaning, landscaping, maintenance and trade services, and waste removal, among other areas. For more information and to submit an application for your business, visit our vendor and supplier application page.
A new source of tax revenue
The introduction of the new facility will mean a broader tax base to support publicly-funded activities and priorities in the county. During our first 10 years of operation, under the PILOT agreement ROCKWOOL expects to pay around $400,000 per year in taxes. Beginning in year 11 of factory operations, we will be paying approximately $1 million annually.
Our tax dollars will be utilized to support such public services as the Ranson Police Department and Parks & Recreation. In addition, roughly 75 percent of the property taxes collected for Jefferson County are distributed to the Jefferson County Board of Education – representing approximately 40 percent of the school system's budget. There is also a portion that is used by the State of West Virginia as part of the General Revenue Budget.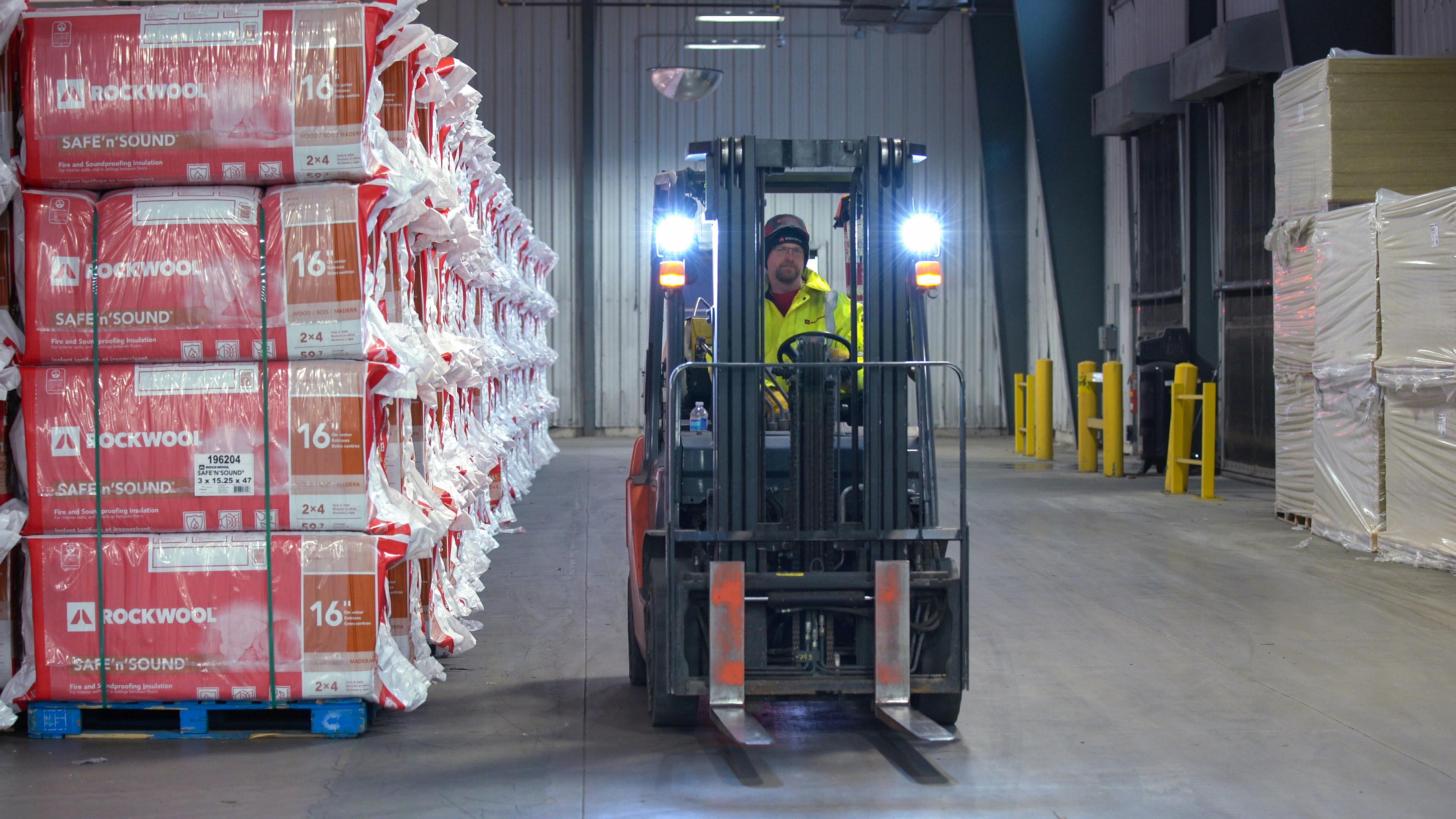 Manufacturing and production job opportunities at ROCKWOOL
In Ranson, we have jobs in operations, engineering, maintenance and trades, and site leadership.
Working at ROCKWOOL
We are a market-leading, global company with a proud 80-year history of innovation. Our products have a positive impact on global challenges like climate change and urbanization, and so can you. When you join ROCKWOOL Group, you become part of a global market leader in sustainable solutions to some of the world's biggest challenges.
Are you up for the challenge? We're looking for talented individuals just like you.
Supporting local suppliers
As the facility gets up and running, we'll be looking for local suppliers to support a variety of needs, including catering and food services, cleaning, freight, landscaping and snow removal, and waste removal.