Our approach to sustainability
At ROCKWOOL, we're dedicated to enriching modern living. We strive to increase our positive impact on people and society by maximising our positive product impact and minimising our operational footprint. We recognise that operating with integrity and as a responsible business is equally important and underpins everything we do.
Pioneering circularity in the built environment
With the global population continuing to grow, greater circularity across all sectors is needed to reduce the pressure on natural resources.
Circular solutions play a key role in reducing carbon emissions associated with the use of materials. These solutions can reduce the environmental footprint and help businesses achieve their sustainability goals.
Almost 40 percent of global carbon emissions are associated with the built environment. Sector emissions can be cut by 38 percent until 2050 by eliminating waste and applying circularity practices.
Adopting circularity in our buildings will lead to greater durability, better fire safety and a healthier indoor environment.
Businesses can use materials more effectively. It is an opportunity to create new business, reduce costs associated with material use and disposal and reduce the cost of usage and ownership of buildings.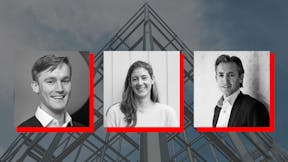 Webinar: Circularity in the built environment
Discover the business models and opportunities that come with circularity. Watch our webinar.