We're here to support your self-build journey, helping you create a home that's warmer, quieter and safer.
As a leading manufacturer of stone wool insulation solutions, we have a range of thermal and sound insulation products that are widely used by self-builders for every area of the home.
If you're getting hands on with your build, you'll find installation guides, material calculators and our FAQ section will answer any questions you may have.
You can also find out more about sustainability at ROCKWOOL and how we're working to maximise the positive impact our products while reducing our operational footprint.
Useful resources
☆ Useful Tip ☆
Bookmark this page for quick and easy access to relevant and always updated homeowner and DIY resources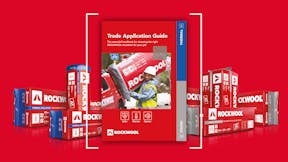 Made for the Trade...
The ROCKWOOL Trade Application Guide is here, helping you to choose the right product for every job.. With everything you'll need to know, from product information, compliance criteria and installation advice, this is the must-have manual for working with stone wool.