Energy retrofit of a lakefront century home
The Lakehouse, formerly known as Homewood, is a 100-year-old lakefront cottage, originally built as a seasonal retreat by an executive of the Robert Simpson Company, a famous Canadian retailer. Intended primarily for summer use, it featured no insulation, no basement, thin exterior and interior walls, and windows and doors that were as old as the cottage itself.
What it did have in abundance was beautiful bones, including a double-height ceiling in the great room, stunning interior wood beams, and impressive, original Douglas Fir and cedar walls throughout. With 11 bedrooms, it was designed to host many guests who typically spent of their time outdoors and on the lake. Understandable, given that there were no conditioned spaces to combat the summer heat. The Lakehouse also featured three indoor bathrooms—a luxury for most cottages of the era. Practical in many respects, reflecting quality craftmanship of the time, it has endured for three generations within the same family who treasured its history and countless summer memories. Through all of its years, the Lakehouse has retained its original charm and character, down to the fixtures and faucets and even the original furnishings—some of which are 100-year-old antiques ordered directly from Simpson's Department Store. The Lakehouse was somewhat of a time capsule—one with incredible potential waiting to be realized.
The goal: Retrofit and renovate for efficiency, comfort and style
Designer and media maven, Lynda Reeves of House & Home fame purchased The Lakehouse and began its meticulous retrofit and renovation process. The goal was to turn the seasonal getaway into a fully-insulated, efficient, four-season, winterized home, bringing it up to code and giving it a second lease on life—this time, with modern comforts in mind. The team started by addressing the building envelope. The objective was to achieve greater air tightness, insulate the walls to a minimum R24 (Ontario Building Code), and find a way to integrate a heating and cooling system to ensure more comfortable and stable indoor temperatures, no matter the season.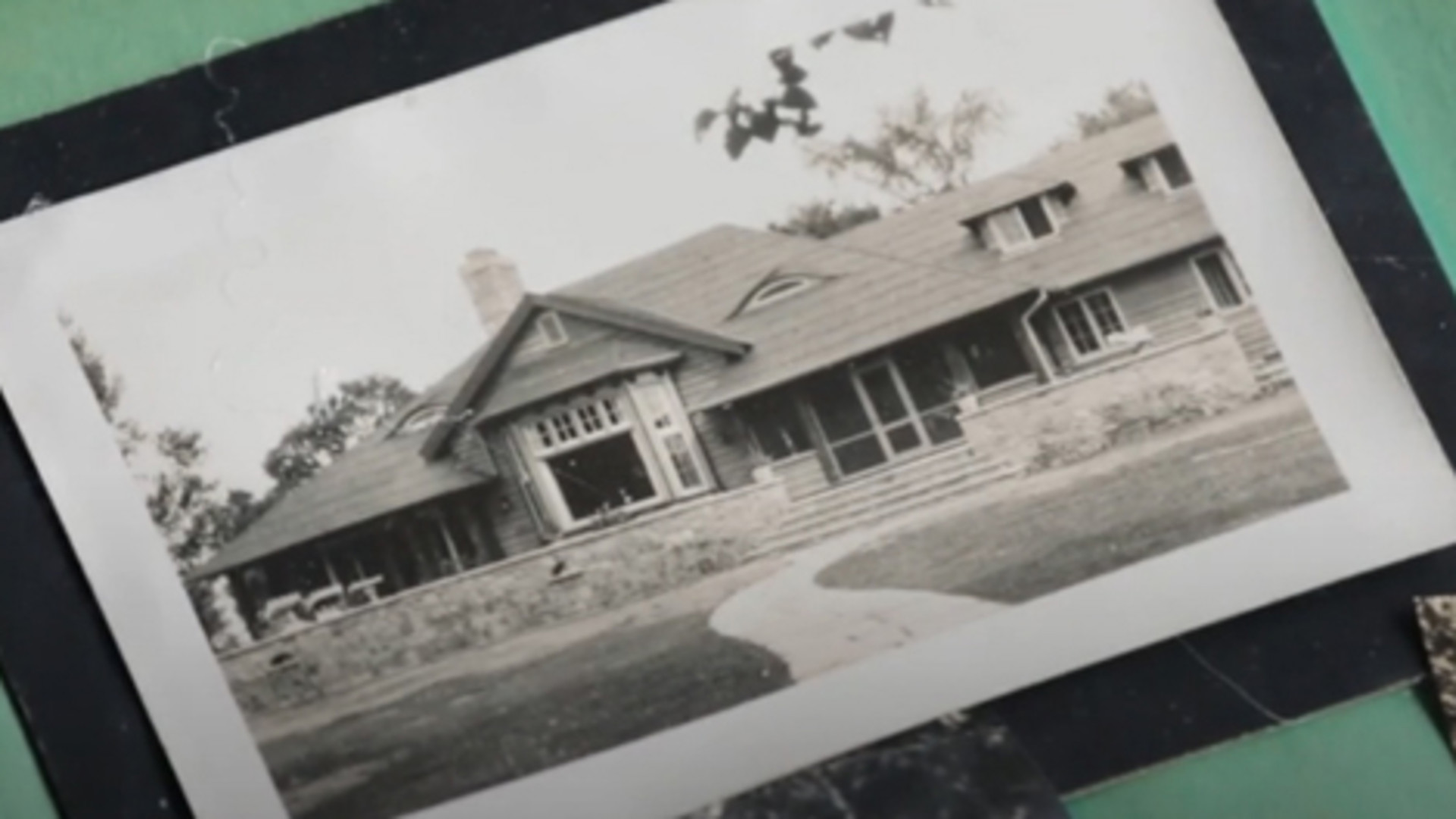 The Challenge
Seamlessly blending the beautiful, century-old features of The Lakehouse with modern upgrades, without disturbing or significantly altering any of the coveted, interior wood walls posed a significant challenge. One thing was certain, insulating in a traditional fashion from the interior would not be an option. The overall design and aesthetics also had to be top of mind, ensuring the insulation was fully compatible with the chosen cladding option, a western red cedar wood siding selected to create a timeless, yet more modern façade. Lynda and her team worked closely with ROCKWOOL Building Science who proposed an exterior wall system that would not only meet the project goals but achieve them by insulating completely from the outside of the building.
The Solution
The resulting wall assembly was comprised of the following components: one layer of ROCKWOOL R14 Comfortbatt® insulation; a layer of 2 ½-inch ROCKWOOL Comfortboard® 80; ¾-inch plywood; Delta-Vent SA, vapour permeable, self-adhering, air- and water-resistant barrier; ¾-inch wood strapping; followed by the beautiful planks of western red cedar siding.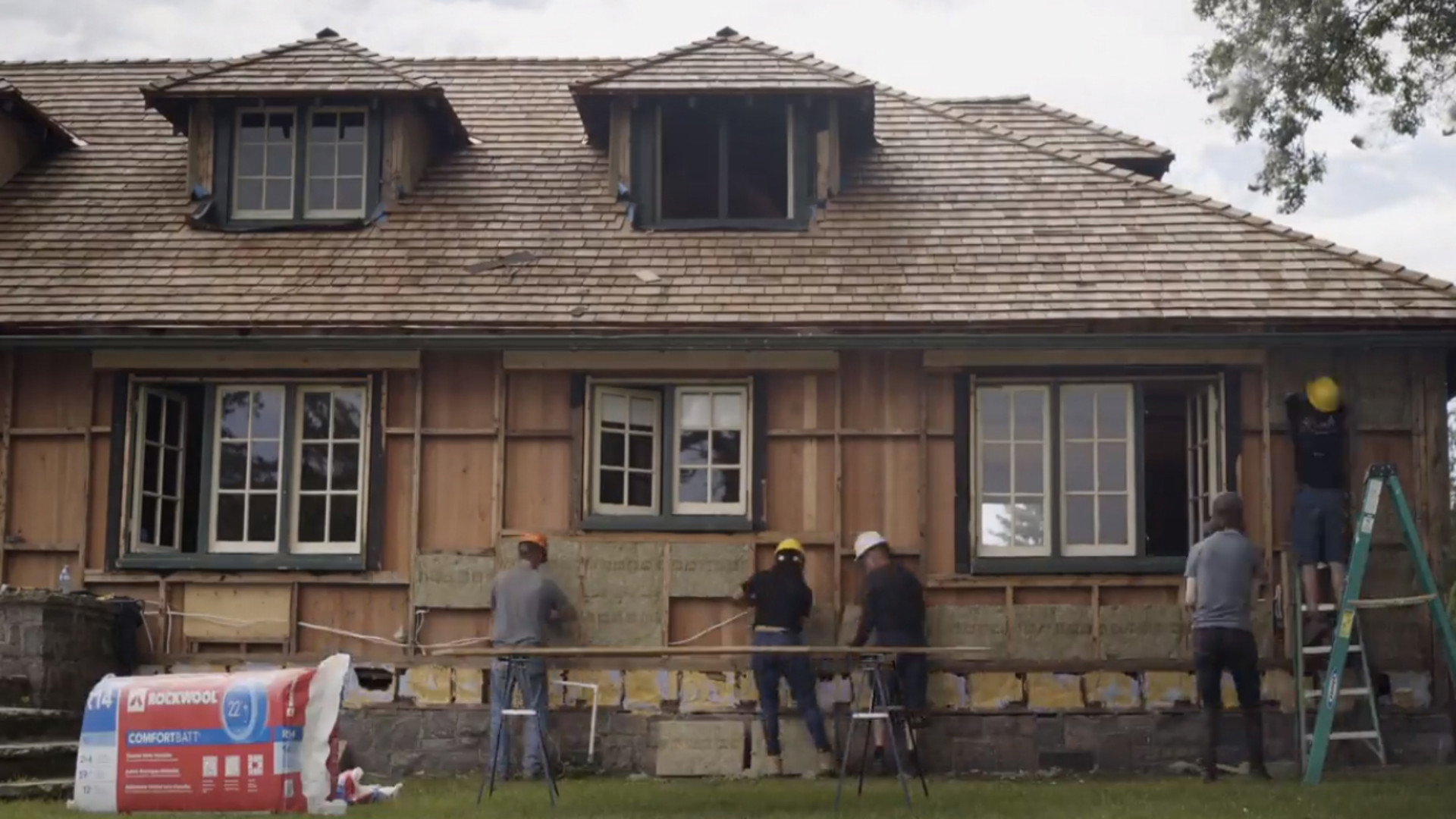 Energy modelling performed by the ROCKWOOL Building Science team further bolstered confidence in the solution and the expected performance of the building envelope. Not only would it be efficient, helping to minimize heating and cooling costs, but it would also serve to create a safer, more resilient building, as well.
Located in a wildland urban interface zone within Southern Ontario, The Lakehouse's stone wool continuous exterior insulation will also serve as an important layer of fire protection. While nature is often breathtaking in the heart of cottage country, it can also be fierce. The Lakehouse's envelope also needed to withstand harsh conditions—hot, humid summers and exceedingly cold winters—along with strong winds, heavy rain and plenty of snow at times. It's vapour permeability and high-drying potential made it a great choice, contributing to a cottage that's comfortable, dry, and durable.
ROCKWOOL also provided an advantage from a sound perspective. The ROCKWOOL Comfortboard® 80 and Comfortbatt® on the exterior of The Lakehouse helps to block and dampen sound from the outdoors, so it doesn't make its way in and disturb people indoors. This reduces unwanted noise such as that from boat traffic and recreational watercraft. Safe'n'Sound® in the interior walls and ceilings of the Lakehouse, will serve to reduce sound transfer between rooms and between floors, contributing to the tranquility that is synonymous with Canada's cottage country.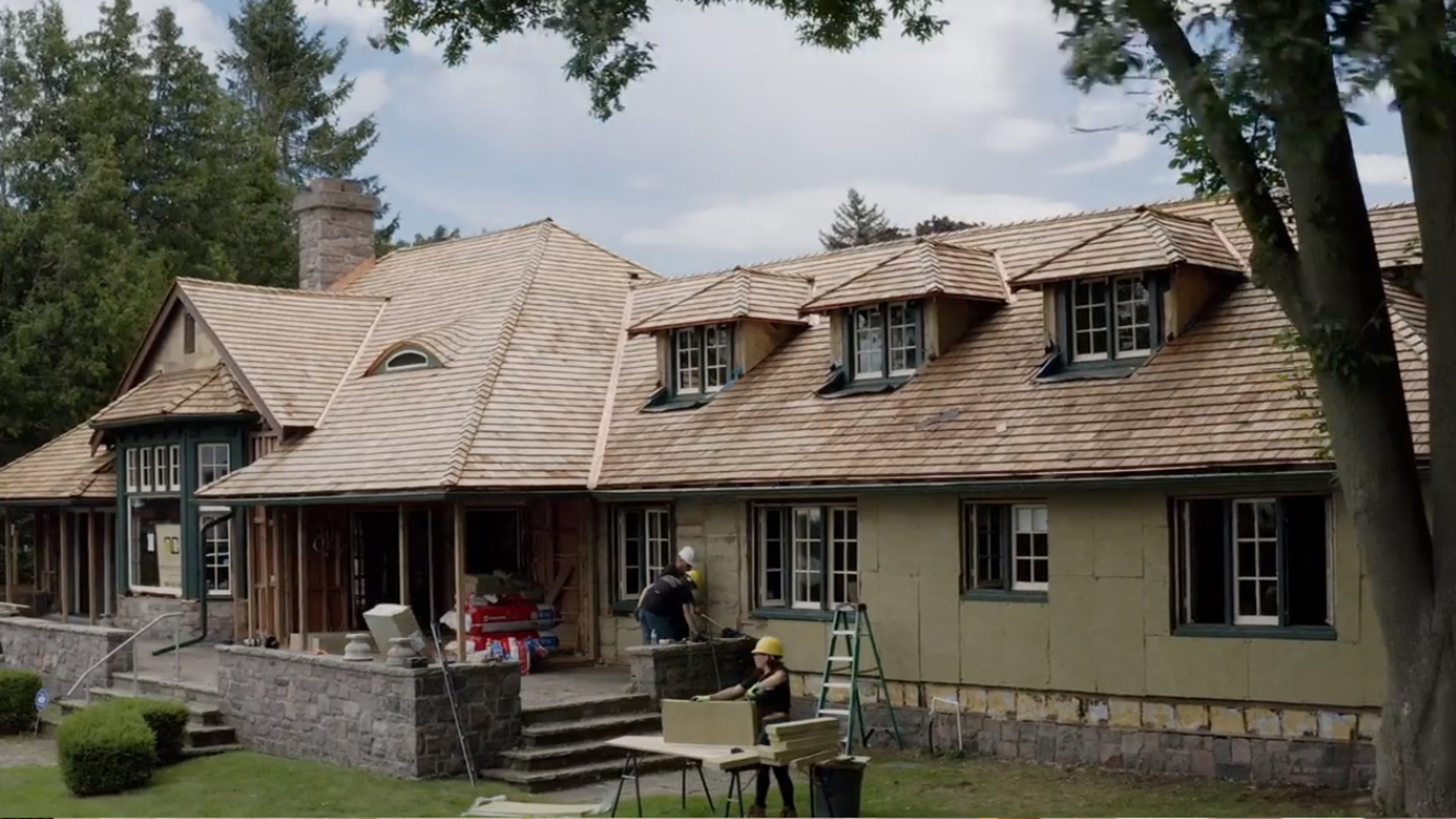 Environmental consciousness is heightened in natural surroundings. The sustainability profile of ROCKWOOL stone wool insulation fit well with the desire to select green building products as much as possible for The Lakehouse retrofit and renovation. Ultimately, the stone wool will contribute to the building's lower carbon footprint and lower energy demand.
While insulating this historic lakefront cottage called for a custom approach, the result is exactly what one should expect of all modern buildings. Its efficient, safe, quiet, comfortable, and beautiful. Renewed and revitalized, this 100-year-old gem is sure to stand the test of time and conditions for even more generations to come.