Welcome to the Contractors portal
Balancing budgets, client needs and building regulations is no mean feat, that's why we make it easier for contractors with up-to-date product documentation and quick and easy installation guides for our stone wool insulation products.
We also help you translate architectural design into reality, with clear, comprehensive guides to regulatory guidelines and best practice, handy material and u-value calculators and robust FAQs, making sure you construct buildings that are compliant, perform well for your clients and are commercially viable for you.
Useful resources:
☆ Useful Tip ☆
Bookmark this page for quick and easy access to relevant and always updated contractor resources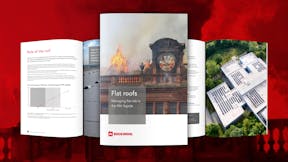 The Fifth Facade Whitepaper
In a new whitepaper, ROCKWOOL examines all the key factors which are contributing to fire risk in flat roofs and addresses how specifiers and roofing contractors can help to mitigate these.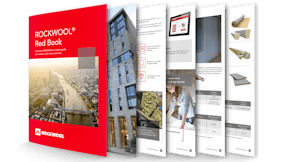 The ROCKWOOL Red Book
One of our longest serving pieces of specification literature has been revamped and relaunched in an all new digital format.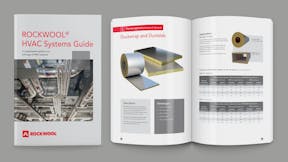 HVAC Systems Guide
Contains product-specific guidance which will support you from specification through to installation as well as general HVAC advice.